We have our very own Swimming Pool Tradie in store to help you with all your swimming pool questions. Just ask Bill who is the spitting image of the pool guy on the premium pool salt bags.
What do you think ?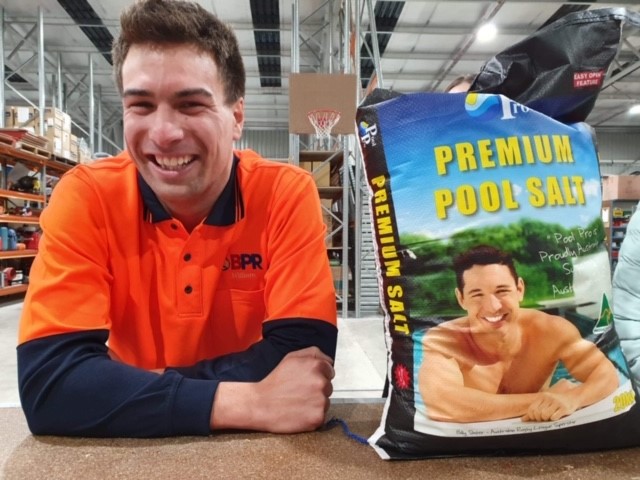 Jokes aside we are now stocking a large range of swimming pool supplies and pool equipment. We can also test a sample of your pool water.
I know the weather has been crazy cold for the start of summer and the premium pool salt guy with no shirt on is making me feel cold but it will get hot very soon and you will want your pool sparkling clean and ready to jump straight into.
Drop in and see what we have in store.