About Us
Bordertown Pumps and Refrigeration Pty Ltd is a local business that has been servicing Bordertown and the surrounding areas since 1993.
Bordertown Pumps is a member of the National Electrical and Communications Association (NECA). NECA represents the interests of electrical and communications contractors Australia Wide. In 2012 Bordertown Pumps participated in the NECA Awards for a large job done to upgrade the Tatiara Civic Centre and were awarded with an Award of Commendation for the work.
The staff here at Bordertown Pumps are continually improving their skills to ensure the highest quality of work. Bordertown Pumps encourages continual training from all employees to ensure staff are up to date with all the latest technology and safe work practises.
Located at 57 McLellan Road, Bordertown and open Monday to Friday 8.00am – 5.30pm and Saturday 9.00am – 11.30am. Servicing a large area including Bordertown, Mundulla, Willalooka, Western Flat, Padthaway, Wolseley and many areas in between.
On Monday the 28th October 2019 we will be open from our new Premises out at the Industrial Estate - at 57 McLellean Road, Bordertown.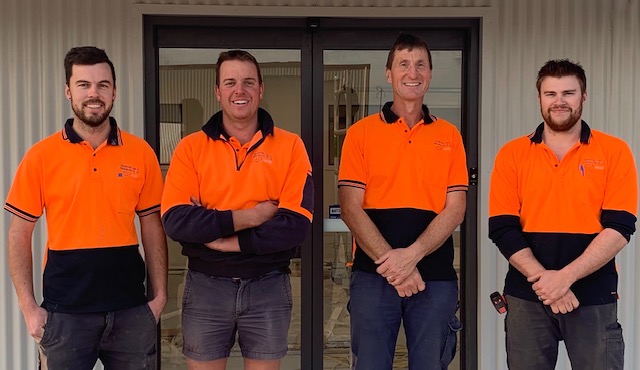 We pride ourselves on being able to assist customers in a range of aspects including but not limited to:
Air Conditioning
Refrigeration
Electrical
Pumps
Communications/data cabling
Solar
Supply of various fittings, hoses and pipes
Supply of ammunition
Bordertown Pumps & Refrigeration proudly sponsor the following:
Bordertown Bowling Club
Bordertown Cricket Club
Bordertown Football Club
Bordertown Netball Club
Bordertown Basketball Association
Bordertown Golf Club
Mundulla Netball Club
Mundulla Football Club
Tatiara Hockey Association
Tatiara Mens Shed
SA Cutting Horse Association
Sandy Spring Sand Drags
Serviceton Golf Club
Serviceton Memorial Bowling Club