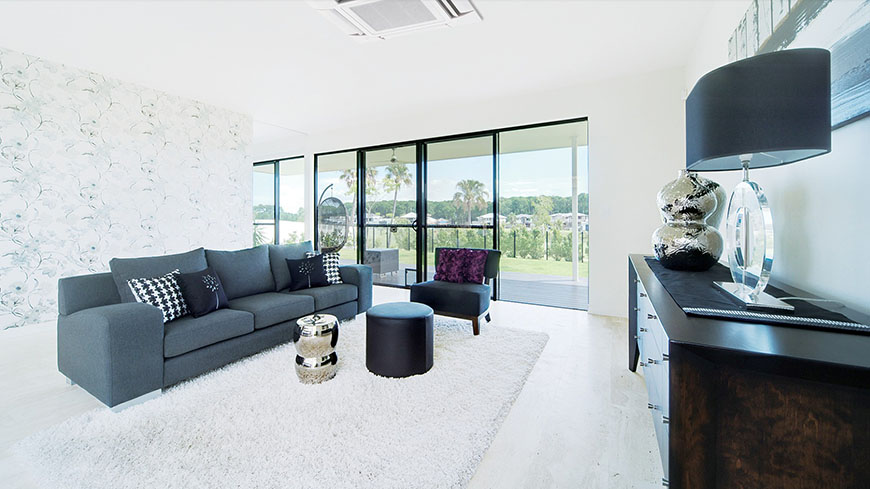 Air Conditioning
Type of Air Conditioners available:
VRV/VRF & Multi Split Systems
Packaged Ducted


Split System Air Conditioners
A split system air conditioner is named as such as the system comprises of an indoor and an outdoor unit. Unlike the older style wall window unit which comprised of just the one unit.
Split system come in many styles and capacities. The correct unit can be chosen depending on room size and lay out. The most common styles includes wall mount, ceiling cassette and floor mount.
Benefits of a Split System Air Conditioner:
Quiet indoor and outdoor units
Outdoor unit can be up to 30m away from the indoor unit
Modern styling
Cooling and Heating
Daikin
With a wide variety of indoor units available, it is easy to select a model that matches your home décor and blends in unobtrusively.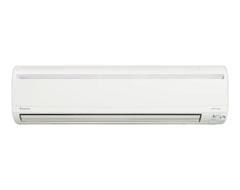 A Daikin Multi-Split air conditioning system gives you the ability to control indoor units individually. This means the ideal temperature can be maintained while ensuring running cost are kept low as only rooms requiring air conditioning are switched on.
Download Daikin Brochure for more information.
Mitsubishi
The MSZ-FB Series "F-Inverter" split system air conditioner combines 6 star energy efficiency, quiet operation and advanced air filtration for the ultimate in room comfort.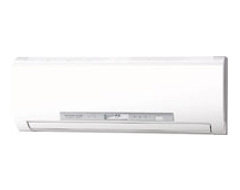 For the ultimate in clean air conditioning, Mitsubishi Electric has created the deluxe inverter split system. These models feature the unique moving i-See Sensor, one of the most advanced temperature sensors on the market. The i-See Sensor constantly scans the floor level temperature seeking out hot or cold spots and automatically directs the airflow to correct the temperature.
Download Mitsubishi Brochure for more information.
Back to top
Ducted Refrigerated Air Conditioners
A ducted unit, as the name suggests, can be ducted to the desired rooms of the building. With the use of 'Electronic Zone Dampers', the system can be controlled via a wall control, directing the air to the rooms required. The air then recirculates back through a grille to the fan coil in the ceiling space with duct work connected, taking the air to the various rooms. Pipe work would then run to the outdoor unit usually located on the ground.
Benefits of a Ducted Refrigerated Air Conditioner:
Ducted refrigerated systems are very quiet, almost undetectable when running
Enable cooling and heating to all rooms or a house or building
Provides very even temperatures throughout all areas being conditioned
Can provide some flexibility via 'Zone Dampers'
Cool well even in humid conditions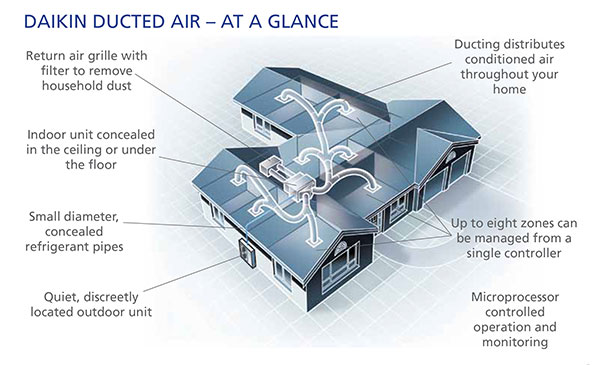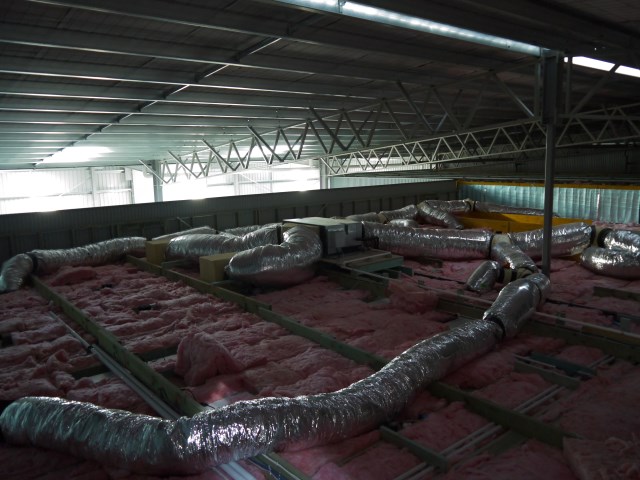 Brands Available:
Ducted Evaporative Air Conditioners
Evaporative air conditioning uses the age old principle of evaporating water to take in heat energy.
The air conditioner had pads that water is pumped over; air is then drawn through these pads. The effect is that the air is cooled. Evaporative air conditioner deliver large quantities of cool fresh air into a building, the air passes through the room and exits out of open doors and windows.
Benefits of a Ducted Evaporative Air Conditioner:
Very economical to run compared with a refrigerated system
Can cool the entire area at once, no zoning of area required
Continually introducing fresh air, windows can be left open removing unwanted odours from the building
Simplistic design
Breezair
Breezair offers six evaporative air conditioning models with varying cooling capacities (kW) to suit every home.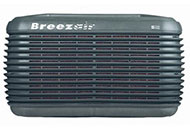 There are four colours to choose from.
Download the Breezair Brochure for more information.
Braemar
Seeley International spent more than three years researching and developing the Braemar Paradigm - a shift in cool air delivery technology.
There are four colours to choose from.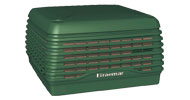 Download the Braemar Brochure for more information.
Coolair
Your Coolair® cooling system features a variable speed motor that gives you maximum control of your comfort, with a built-in overload safety switch that provides peace of mind and safety for you and your family.
There are three colours to choose from - beige, terracotta and slate grey.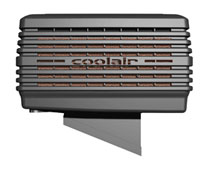 Download the Coolair Brochure for more information.
Window Wall Air Conditioners
The window wall air conditioner units offer a cost effective way to provide heating and cooling. They can be permanently mounted in the wall or temporarily in a window opening.
Benefits of a Window/Wall Air Conditioner:
Lower initial cost
Smaller unit that can plug into a standard power point
Can be self-installed if a power point is available
Most units have remote controls
A convenient and cost competitive alternative to wall mounted splits and heat pumps, the Lennox window room air conditioner is fast and easy to install in window and wall areas. Your bedroom, lounge room, study or home office will feel cool in summer and cosy in winter, without heating up your energy bills.
The Lennox window room air conditioner is also ideal for small commercial venues like retail shops, small offices, on-site work sheds and school office buildings, where ducted air conditioning or split systems are not practical or where there is an existing window unit.
It features remote control operation and a digital display so it's easy on the eye and budget, and provides year round climate control at the touch of a button.
Download the Lennox Brochure for more information.
VRV/VRF & Multi Split System Air Conditioners
A VRV/VRF Air Conditioner consists of one or more indoor units being supplied by one or more outdoor units. The indoor units can be a combination of many different types such as, wall mounted, ceiling cassette and ducted. Up to 64 indoor units can be operated in a system. Additional outdoor units can be added in parallel, to increase capacity. These systems can feature a heat reclaim function, to heat a hot water tank from the wasted heat energy from the air conditioner. They can be fitted across all types of domestic, commercial and industrial application with a three phase power supply.
Multi Split Systems use the same principle as a VRV/VRF system, but on a smaller scale. Up to 6 indoor units can be run from one outdoor unit. The indoor units can be a combination of different types, such as wall mounted, ceiling cassette and bulkhead units. They can be individually controlled but can only operate on the same mode simultaneously. They are ideal for applications with multiple smaller rooms and limited outdoor space.

Packaged Ducted Air Conditioners
Packaged Ducted Air Conditioners are generally used in large domestic, commercial or industrial applications. They consist of the entire refrigeration system, fans and electrical components assembled in a 'package'. They are used for their large capacity and airflows. The unit is fitted externally and sheetmetal or alternative ductwork is installed in-between the unit and conditioned space.