Ducted Evaporative Air Conditioners - Breezair, Braemar, Coolair
Evaporative air conditioning uses the age old principle of evaporating water to take in heat energy.
The air conditioner had pads that water is pumped over; air is then drawn through these pads. The effect is that the air is cooled. Evaporative air conditioner deliver large quantities of cool fresh air into a building, the air passes through the room and exits out of open doors and windows.
Benefits of a Ducted Evaporative Air Conditioner:
Very economical to run compared with a refrigerated system
Can cool the entire area at once, no zoning of area required
Continually introducing fresh air, windows can be left open removing unwanted odours from the building
Simplistic design
Brands Available: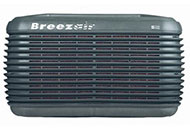 Breezair
Breezair offers six evaporative air conditioning models with varying cooling capacities (kW) to suit every home.
There are four colours to choose from.
Download the Breezair Brochure for more information.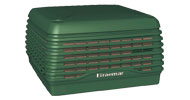 Braemar
Seeley International spent more than three years researching and developing the Braemar Paradigm - a shift in cool air delivery technology.
There are four colours to choose from.
Download the Braemar Brochure for more information.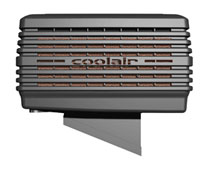 Coolair
Your Coolair® cooling system features a variable speed motor that gives you maximum control of your comfort, with a built-in overload safety switch that provides peace of mind and safety for you and your family.
There are three colours to choose from - beige, terracotta and slate grey.
Download the Coolair Brochure for more information.