Bore Pumps
Bordertown Pumps can supply, install, repair and maintain a variety of pumps for the domestic, rural and commercial sectors.
Submersible: As the name suggests, the submersible pump is located in the bore itself and below the water level, 'submerged'. This style of pump is very efficient and can pump water out of the bore for a variety of applications including:
Tank Filling
Garden and turf watering
Irrigation
Stock water
Brands Available: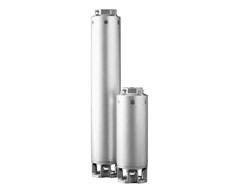 Davey 6" Borehole Pumps & Motors
6" submersible borehole pumps made with advanced manufacturing techniques resulting in state of the art pumps.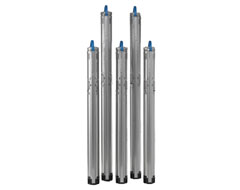 Grundfos SQ 3" submersible pumps
The SQ is a compact, 3" multistage centrifugal pump that can be installed in a borehole no larger than the pump itself. With their built-in electronics, SQ pumps are very easy to install and operate. They guarantee a reliable water supply at all times.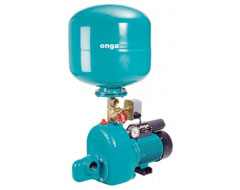 Onga OJ700 – Farm Pump
The Farmmaster OJ series are the flagship of the Onga range, offering performance, efficiency and reliability in a solid cast iron casing. These pumps have evolved with the needs of Australian farmers and landowners since Onga's beginnings in 1967. They have benefited from over 35 years of outstanding pump engineering.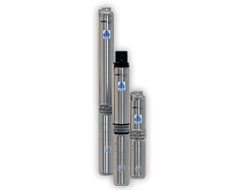 4400 Tri-Seal 4-Inch
The standard FPS 4400 4" submersible pump features the new TRI-SEAL floating stage system. This new stage system further improves efficiency and protects against wear when pumping abrasives like sand. All FPS 4400 pumps are unconditionally guaranteed against sand locking for one full year.