Pressure Pumps
Pressure pumps are used for pressurising water systems for a variety of uses. They most commonly draw water out of a storage tank but can suck from a dam or river.
As pressure pumps operate automatically, the water system is kept constantly pressurised, providing a constant water supply. Systems can be controller via a pressure switch or by electronic speed control to give a more even system pressure and give energy savings.
Brands Available: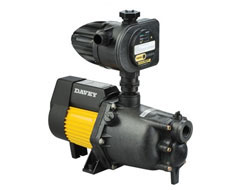 XJ Water Pressure Systems
Dynajet XJ pumps are an ideal home pressure system to use when drawing water from a level that is below the pump such as in a buried or partially buried tank.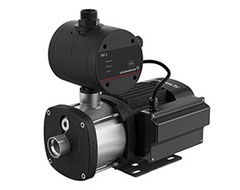 CM Booster Self-Priming
The Grundfos CM Booster Self-Priming is a compact booster pump designed for domestic and light industrial use.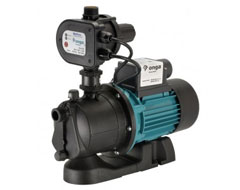 Onga JMM100 – Home Pressure Pump
The JM Pump is an all moulded pressure system complete with minipress. Ideal for automatic constant pressure household water supply, especially with high suction lift.