Transfer Pumps
Transfer pumps are a simple way of shifting water from one point to another. They are supplied as a pump with no automatic controls.
Available in a variety of sizes for a wide range of applications. Flow rates from around 50L/min up to whatever is required, depending on water supply and power available.
Overhead tank filling, transferring of water, spray cart filling and general wash down duties are just some of the applications these pumps are suited to.
Brands Available: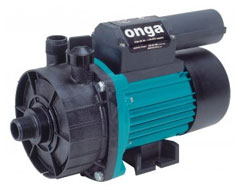 Onga Hi-Flo Transfer Pump
The 400 series of Onga Hi-flo pumps provide water flows up to 270 litres a minute or maximum pressure up to 26 metres.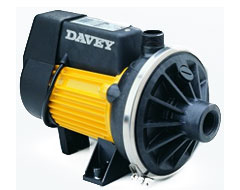 Davey Transfer Pump
Ideal for pumping clean, nonvolatile liquids without fibres or solids in such applications as: Irrigation, Aquaculture, Water transfer, Washing systems and Hydroponics.